Who am I?
I had to find that out for myself after 26 years in a fast-paced world dominated by consumerism, self-centeredness, superficiality and materialism. In a world where we conform to society, preferring to meet others' expectations and no longer listening to our own gut feelings, hiding our true identity. Did you also know that human beings change every seven years? Be it appearance like figure, hair, facial features, but also much more his personality. Because basically, life experience makes us as a person who we are today.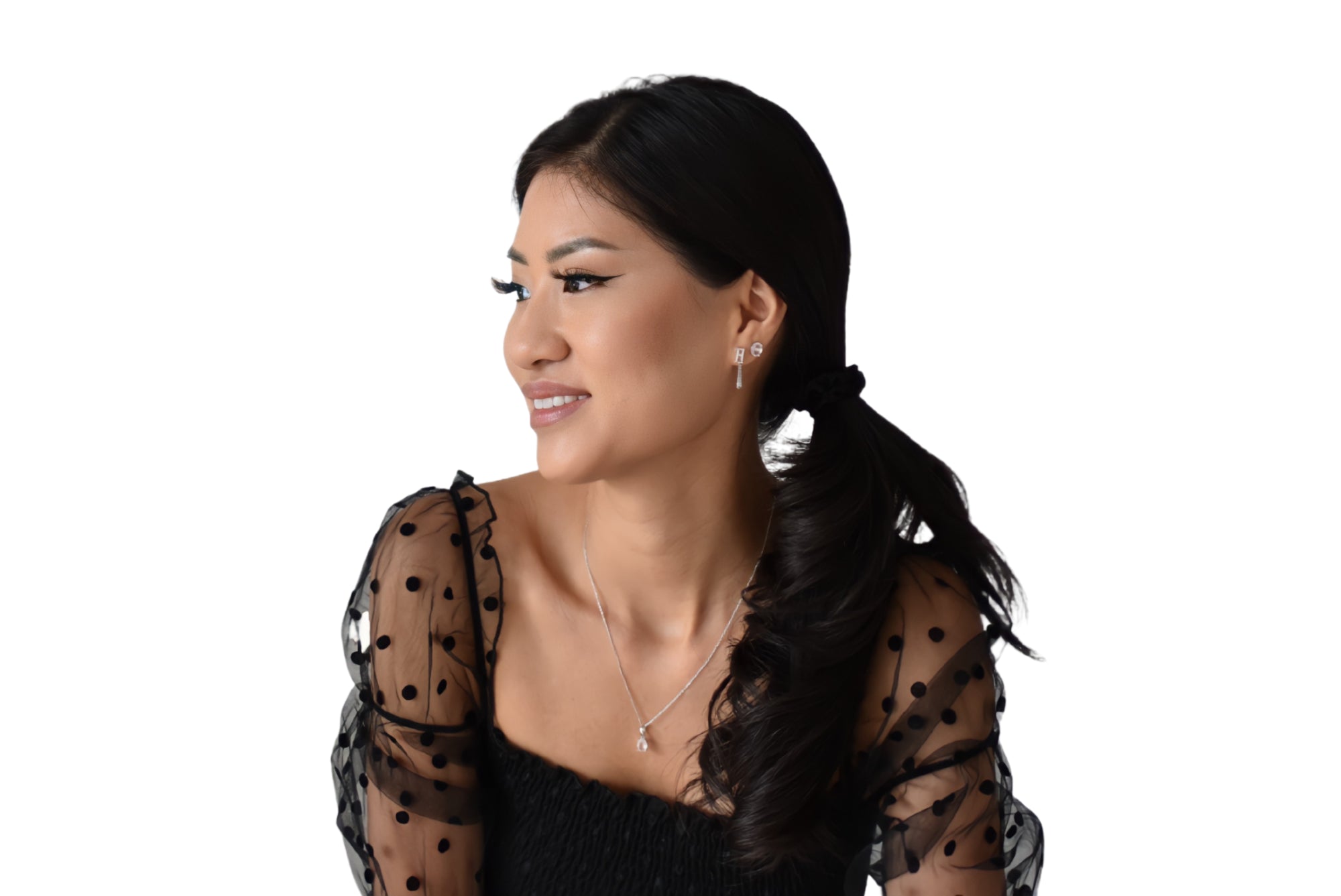 Life
Growing up as the middle child of socially deprived refugee war immigrants, I wanted to unravel, explore and experience my life as a little rebel from an early age. This was not always easy for me, split between two cultures, languages and an immigrant background. This was especially noticeable during my school career. I had great visions, but next to my academically educated siblings, I didn't want to disappoint my parents and had to prove myself as a black sheep and take my fate into my own hands. Because today I know that education is the basis for a self-determined life.

I started my first apprenticeship as a retail saleswoman at the age of 16. I was still literally a child, timid, reserved and thrown in at the deep end with my early entry into professional life. But from then on, I learned my true personality and my strengths and weaknesses. I began to develop personally, gained self-confidence, learned to take responsibility and expand my skills. At the age of 19, I was already inquisitively gaining my first experience at management level, and the appeal of advancing through determination grew more and more.

But at 20, my life changed abruptly overnight after a medical diagnosis. With so much focus on work and lack of consideration for myself, a 600 gram liver tumor in my body went undetected until then. It took me almost a full year to recover from the surgery, learn to walk on my own, eat as well as laugh again. Looking back, I knew that God would never give me anything if I couldn't handle it. It was the hardest and psychologically darkest time of my life, but it opened my eyes to mindfulness and health. Because it was through this time that I accidentally came into contact with gemstones for the first time, and from then on I wore my first amethyst gemstone necklace as a source of strength.

I came back stronger to my new life, but due to the previous circumstances in the same company, I started training again as a businesswoman for office management. I quickly realized that I was missing the variety, stress and access to people. That's why I waited tables in the restaurant business on the weekends and discovered a new passion. After my apprenticeship, a unique opportunity arose to manage a restaurant. Of course, I took it and left my familiar surroundings for an adventurous new start. I flourished, was completely on my own and found so much joy in my multifaceted activities, even though it often pushed me to the limits and the responsibility went to my head.

Then, at the beginning of 2020, the turning point. The world experienced an inconceivable pandemic that continues to this day. Everyone felt the consequences and the extent of it. So did I. Unfortunately, it had been unthinkable, especially in this industry, to stay afloat for a long time and there was no other choice than to have to close the restaurant. I never thought that after 8 years of professional experience I would ever find myself unemployed. I was devastated, root and safety were ripped out of me and I fell from 100 to 0 again and lost my actually contagious zest for life. This also left deep marks in my psyche. Trapped in a dark hole, I only wanted to be alone because of shame and retreated into my shell. I had never spent so much time with myself, because as a charismatic personality I was used to being surrounded by people every day and bringing a smile to their faces.
Change
I noticed how good this time out without responsibility, with a free head and without ulterior motives did me. From being the extroverted type, I suddenly became the intro or ambivert type. It felt like an about-face in my life. However, I was not lonely at any time, on the contrary, I enjoyed being alone more and more as well as taking care of myself. This was necessary to review all the years and events, to listen to my body and to admit weaknesses. Because growth only begins when we acknowledge our weaknesses. I began to question who I really was and, as strange as it may sound, to search for the meaning of life. I quickly realized that I actually didn't need much at all to become happy again and appreciated the little things in life all the more. Material things, consumption, as well as some friends shed from me like a flaying snake skin. I learned to live frugally as I became aware of how plastic and mechanical everything had become. Above all, I took it to heart to no longer have to prove anything to anyone, such as in my job, or to look for fulfillment from the outside, as I had always assumed in the past.

Sleepwalking through life, old habits, thoughts and the past were exchanged with mindfulness, living in the here and now with clear awareness. I experienced a "spiritual awakening." Strengths and abilities that had been hidden before were discovered. I found that I had the characteristics of an empath. Thus, it always struck me that through my innate empathy and clairvoyance, I could not only develop a deep understanding of fellow human beings, but could also see through and perceive the feelings of others through vibrations and energy flows. However, due to the strong empathy, I also tend to be very sensitive and often feel responsible for everything. I have also found that I belong to one of the rarest personality types in the world's population and it is mainly described as resourceful, motivated, persistent, determined, expressive and creative.

Gemstones have been faithful companions for me for years, giving me strength and hope in all situations of life. But when I was looking for a gemstone necklace 6 years ago after my illness, I noticed that the selection of gemstone jewelry left much to be desired for my high demands. Due to the low demand of the younger generation, there was simply a lack of fresh air and modern design, which unfortunately can now only be found in costume jewelry and mass production. I wanted to prevent old traditions from being forgotten and during my sabbatical I took exactly this concern to heart. But not only precious stones were important to me, but also the classical use of silver and gold and in no way base metals, which are harmful to health with cadmium, nickel and lead. Because my jewelry should above all be in harmony with my values, principles and beliefs without disadvantages and give something back to the world.

As a typical Aquarius, I have always been inventive and wanted to actively put my ideas and dreams into practice. And after 10 years in professional life, now is exactly the right time to get up again and take on a new challenge for this heart project GEMLY & Co. Because from every situation in life I have drawn new experience into my colorful life. And after all the strokes of fate found interest in health, well-being, spirituality and self-development and above all myself. Of course, the fear of failure is there again, but did you know that behind our greatest fears lie partly also our greatest desires? And that fear is just an illusion of our mind?
Get to know me better on TikTok