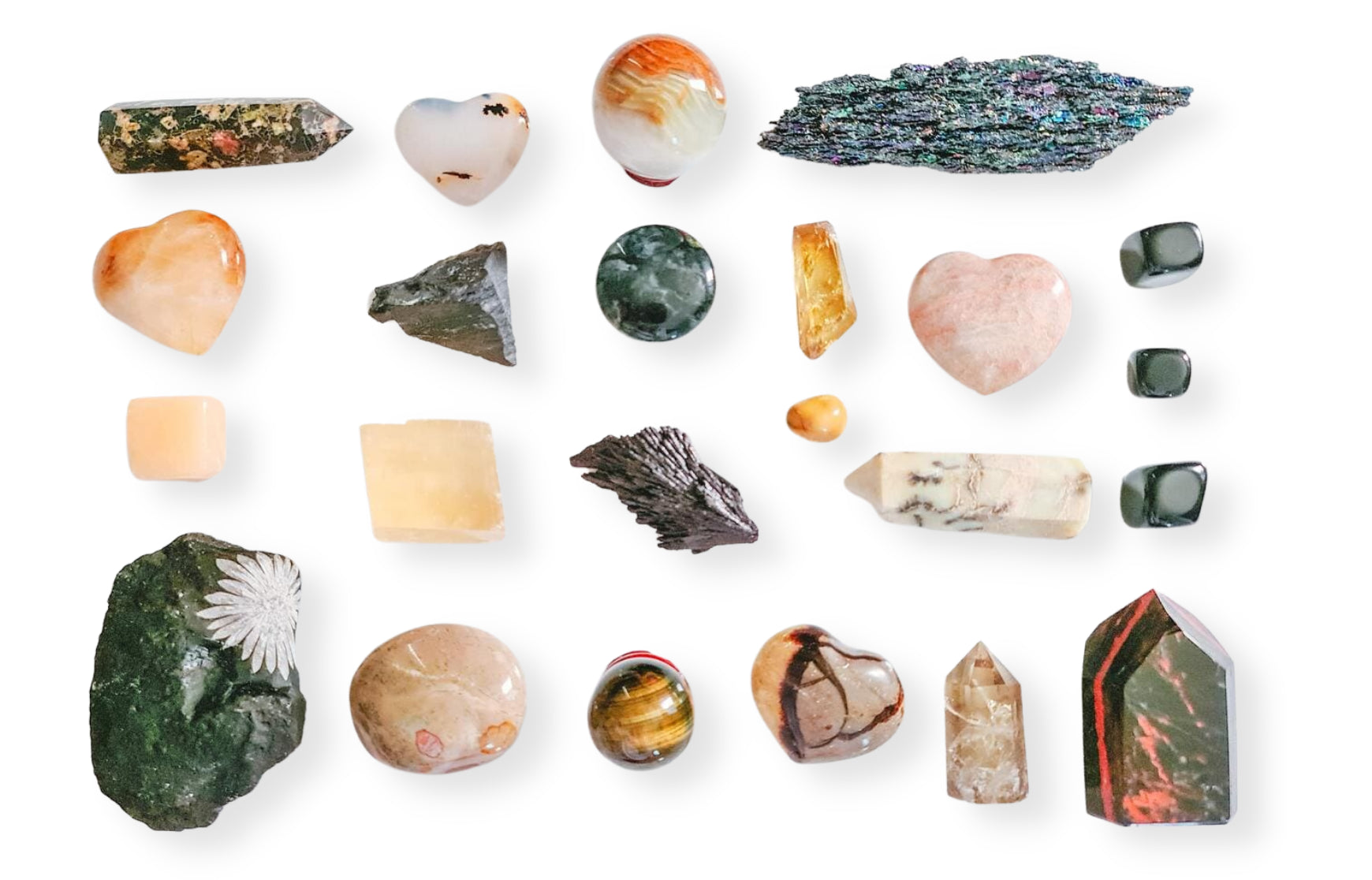 HEY BEAUTY!
It's time to shine
The philosophy of GEMLY & Co. embodies to combine sustainable jewelry with the most precious treasures - the gemstones - and the forces of nature. This is all about you! As an everyday companion in the form of a talisman, it has a gentle and spiritually beneficial effect on your body, mind and soul and is designed to protect and strengthen you in all phases of life - jewelry that you have never felt and worn like this before. In doing so, I have created designs for you with attention to detail according to the highest quality standards in the jewelry industry, to proudly present the first "sustainable Vermeil gemstone jewelry" online store.
The Onyx helps you to promote self-control, self-confidence and resilience during difficult times and to stay grounded. It calms, dispels negativity and is helpful when you feel lost or are experiencing a difficult time in your life.
In short, gems are like books. A book does not take a task from you. It does not solve your problems. But when you read it, you receive information that makes you act differently after reading the book than before. Each gemstone has individually unique sound vibrations and electromagnetic radiations.

Learn more about gemstones.
ABOUT GEMLY & CO.
Our ancestors already knew that nature has unimagined powers and hides many secrets that man did not know. Therefore, it is time that GEMLY & Co. unites millennia-old traditions with today's generation. GEMLY & Co. jewelry is not ordinary jewelry. It is extraordinary, vintage, stylish and as unique as you are. The use of natural gemstones, high quality precious metals and self-created designs distinguish it from industrially manufactured jewelry - spiritual jewelry that strengthens your chakras, your self-development and your mindfulness.
Learn more about GEMLY & Co.
MATERIALS
Silence is silver, speech is gold.
Due to rising gold prices and fast-moving fashion trends, the demand for gold-plated jewelry has increased dramatically in recent years. Since costume jewelry is mostly made of base metals and fake gold, they can cause contact allergies due to heavy metals that are hazardous to health. GEMLY & Co. uses only recycled precious metals such as 925 sterling silver, 18 carat gold as well as a "Vermeil" gold plating and sustainable gemstones in compliance with the highest quality and health standards for the handcrafted jewelry pieces.

Learn more about materials.
ABOUT ME
Who am I?
I had to find that out for myself after 26 years in a fast-paced world dominated by consumerism, self-centeredness and materialism. In a world where we conform to society, prefer to meet the expectations of others and no longer listen to our own gut feeling, hiding our true identity.

Learn more about me.

Looking for a special gift?
Create your own jewelry set and get up to 25% off.
From rings and necklaces to bracelets and earrings, you can mix and match any piece of jewelry.
SOCIAL COMMITMENT
Children are the future of our society. Children also have big dreams, which unfortunately often cannot be fulfilled because even the smallest basic needs are lacking. We live in a world where poverty and wealth are extremely unequally distributed. Profit is not everything, for this reason GEMLY & Co. donates € 1 per month to Plan International for each order placed.
SUSTAINABLE GEMSTONES
To support the promotion of sustainable gemstones, GEMLY & Co. is a member of the association Fair Trade Minerals & Gems e.V. It works to promote decent working and living conditions, fair wages, social justice, education and the protection and conservation of natural resources in developing countries.
PACKAGING & SHIPPING
At GEMLY & Co. sustainability and ethics are taken seriously. Because the earth is the home for us humans, animals, creatures, plants and also the gemstones. The jewelry boxes and shipping materials are made of 100% recyclable materials licensed by "Der Grüne Punkt". In addition, GEMLY & Co. sends all packages within Germany free of shipping costs and climate neutral with GoGreen by Deutsche Post.
As a gemstone of eloquence and communication, Blue Topaz gives you more confidence and self-expression to carry your voice freely to the outside world. Wearing the Sky Blue Topaz helps you spread your positivity through the day like a ray of sunshine.