Imprint
Julia Du
GEMLY & Co.
Zollhofstr. 4
67061 Ludwigshafen
Germany

Telephone: +49 (0) 621/45460404
E-Mail: hello@gemlyandco.com

VAT identification number according to § 27a of Value Added Tax Act: DE342317600

Value added tax is not shown, because the seller is a small entrepreneur in the sense of the Value Added Tax Act.

Platform of the EU Commission regarding online dispute resolution: https://ec.europa.eu/consumers/odr.

The Seller is neither obliged nor prepared to attend a dispute settlement procedure before an alternative dispute resolution entity.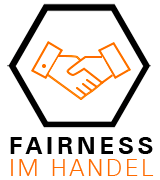 Member of the Association "Fairness in Trade".