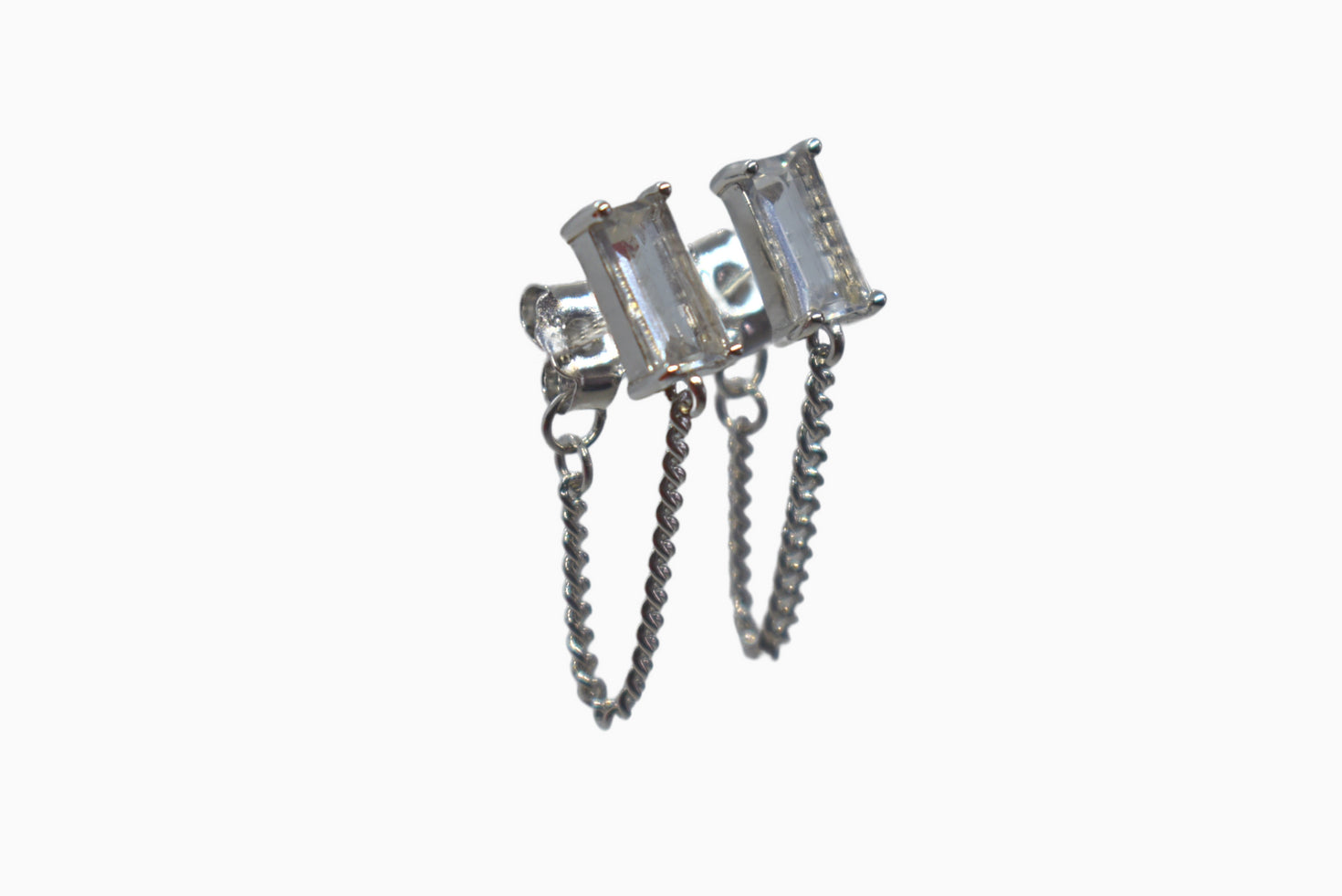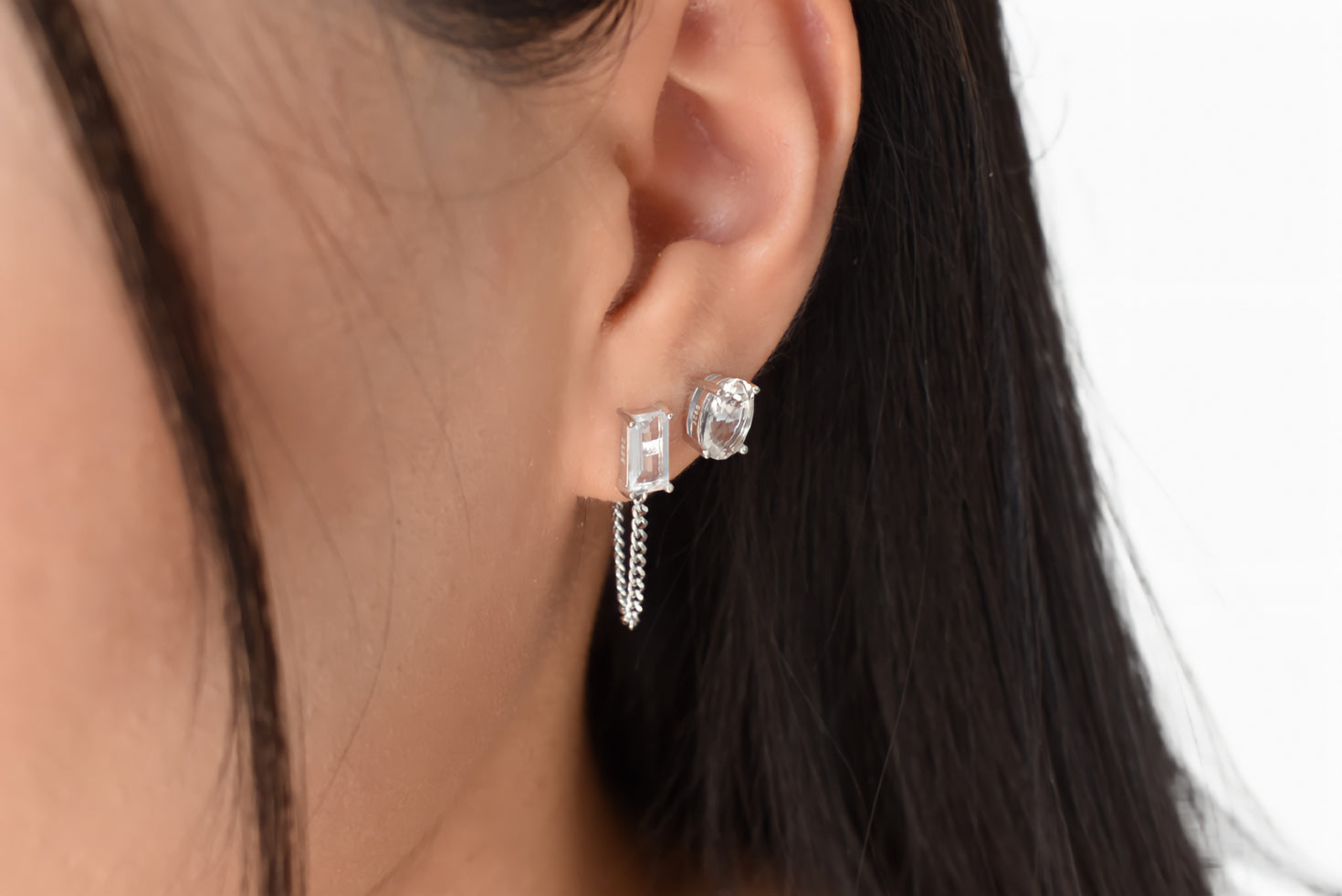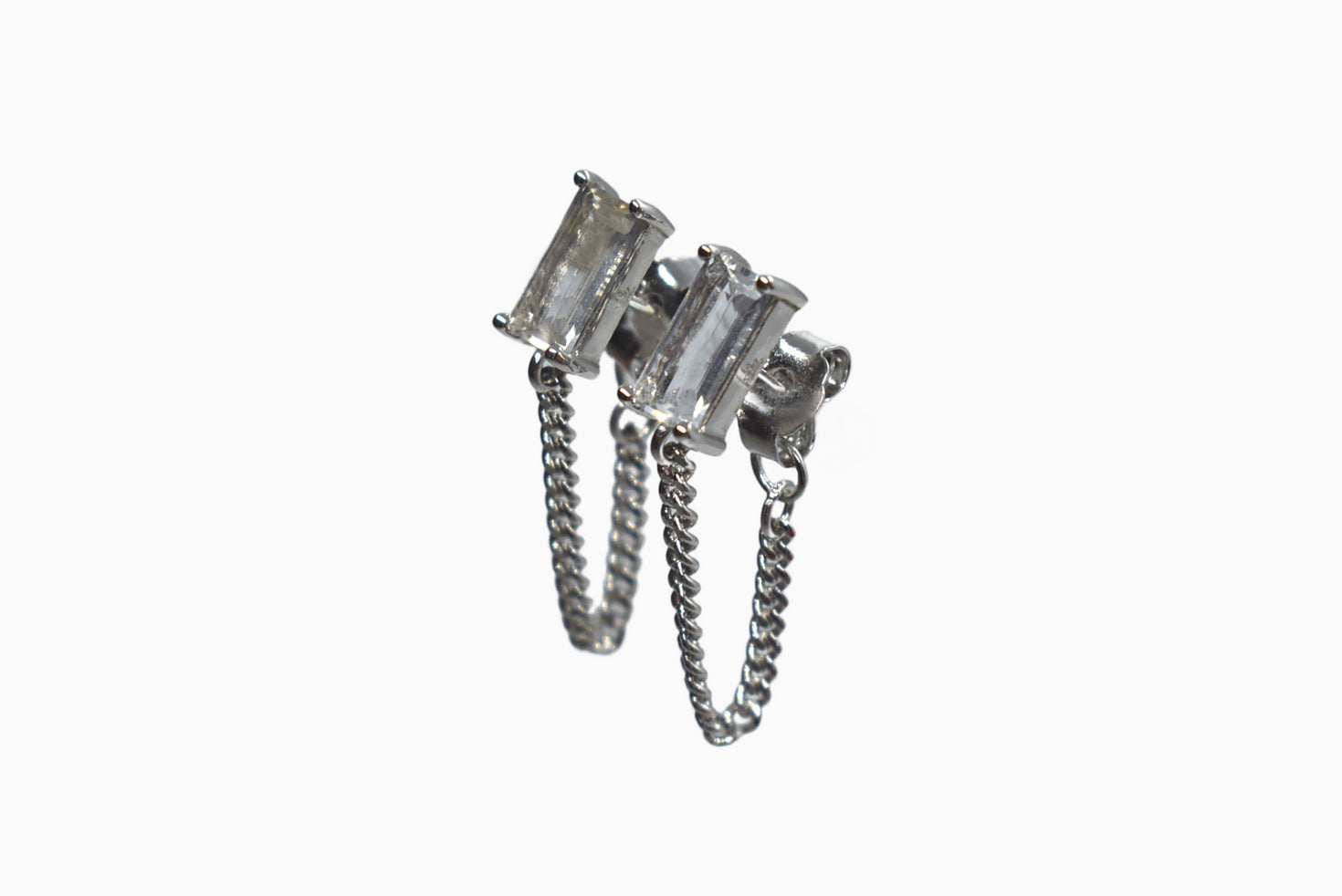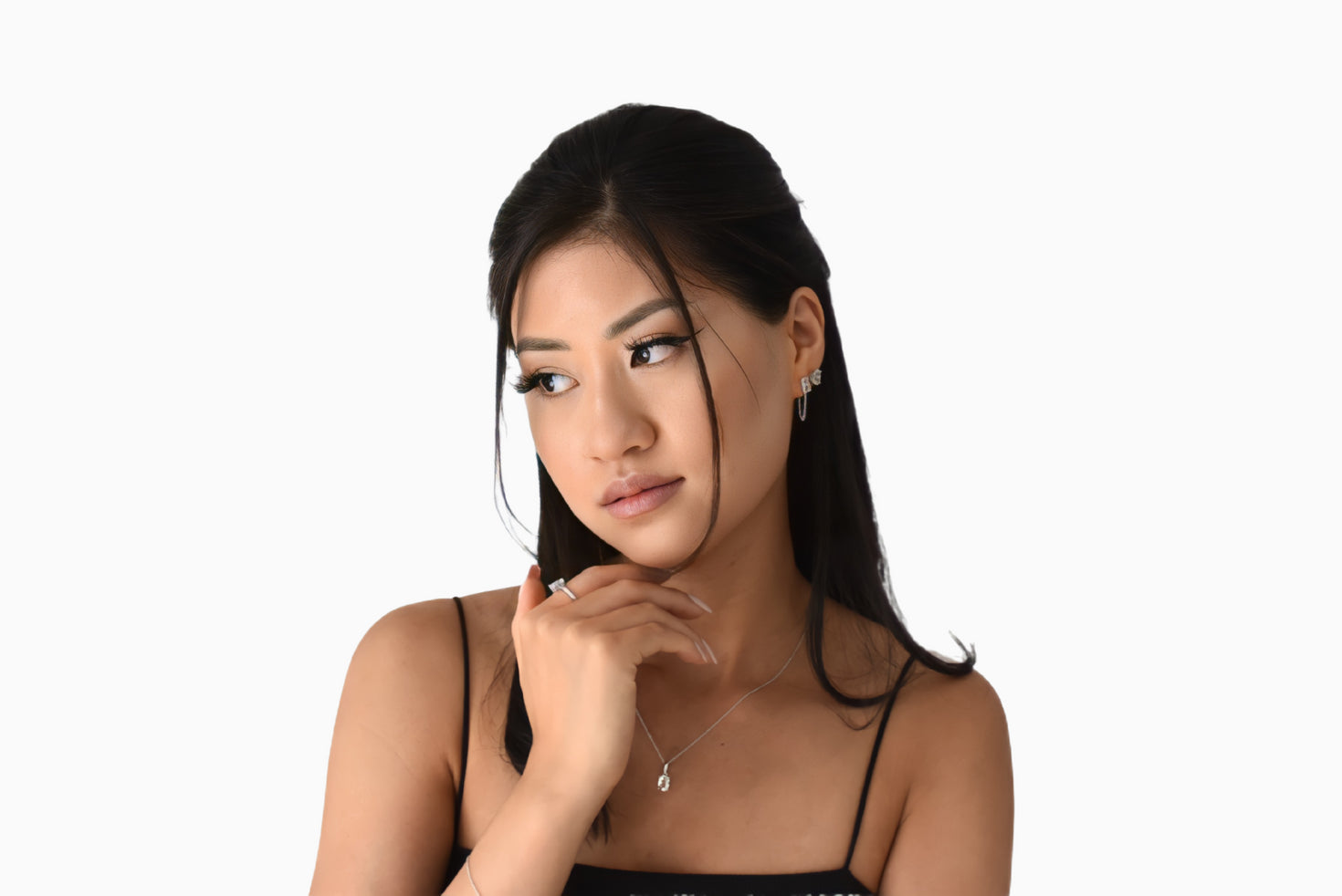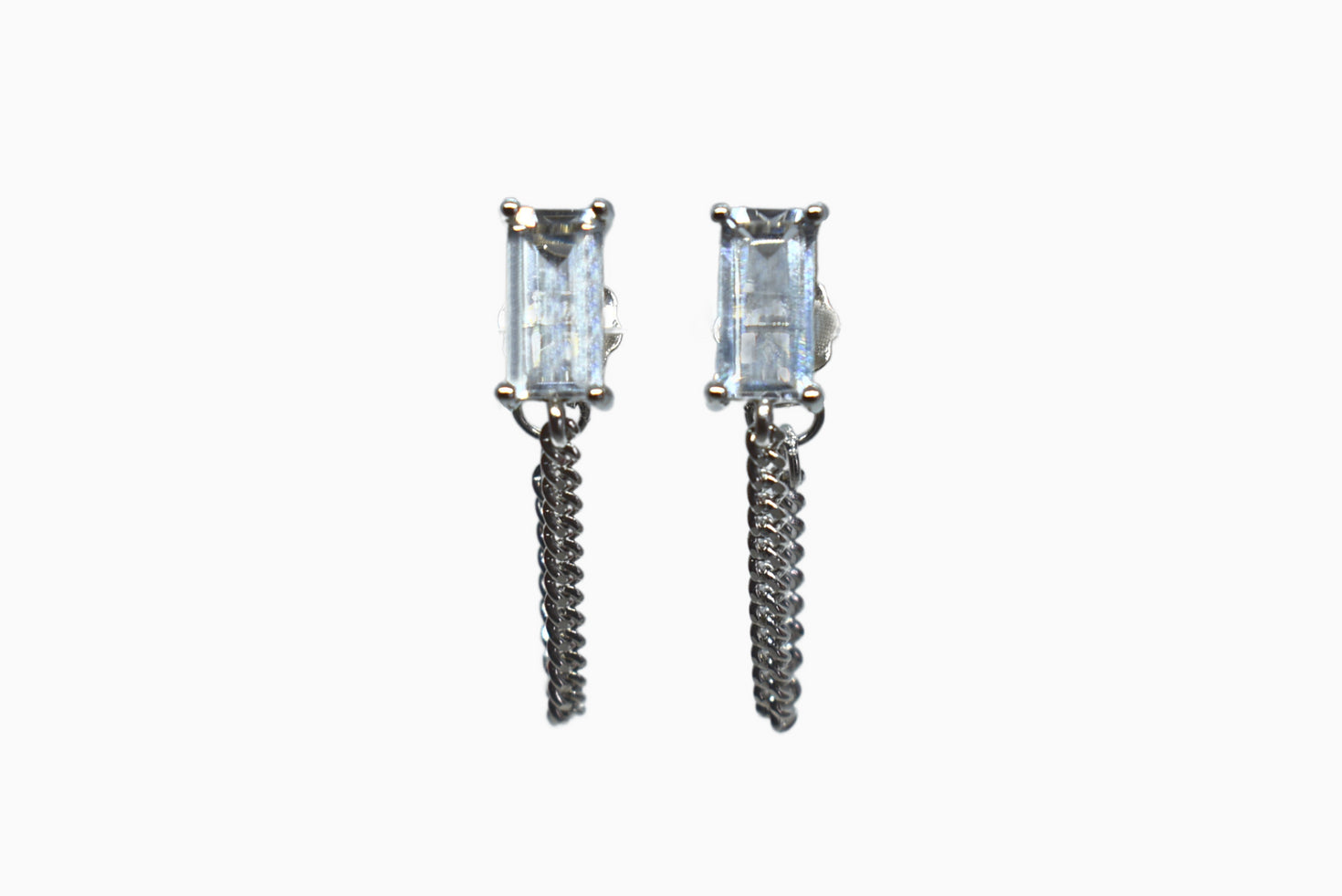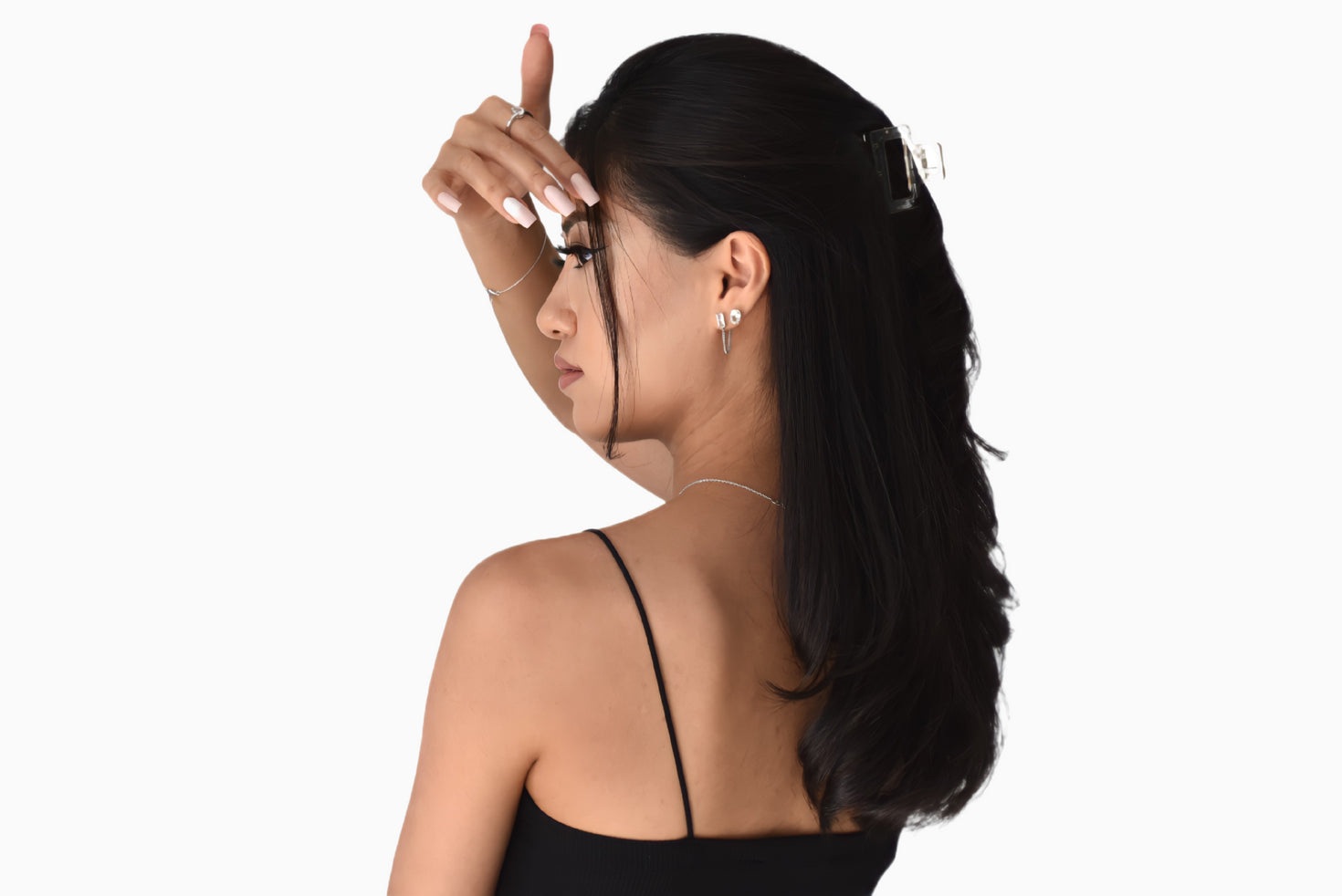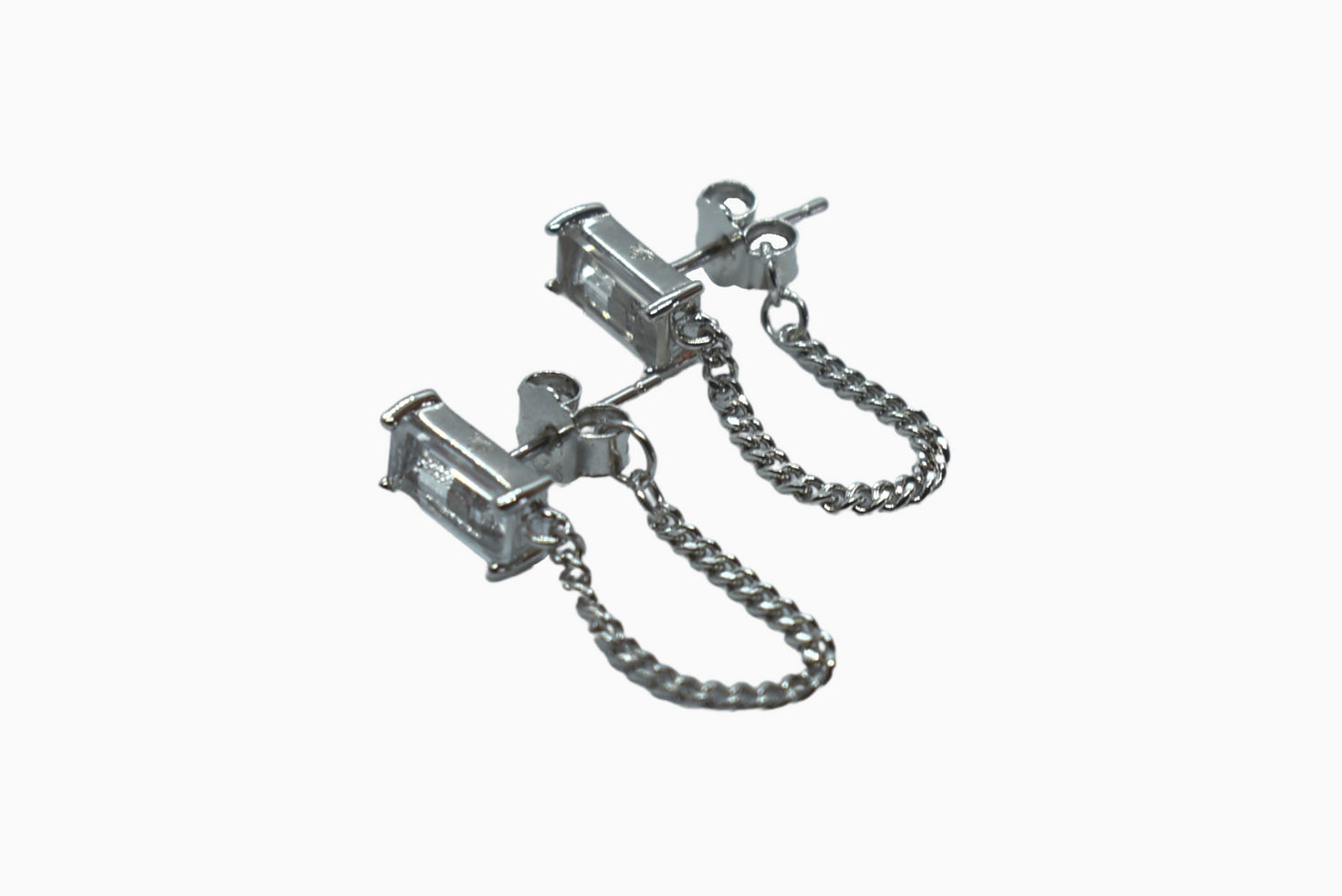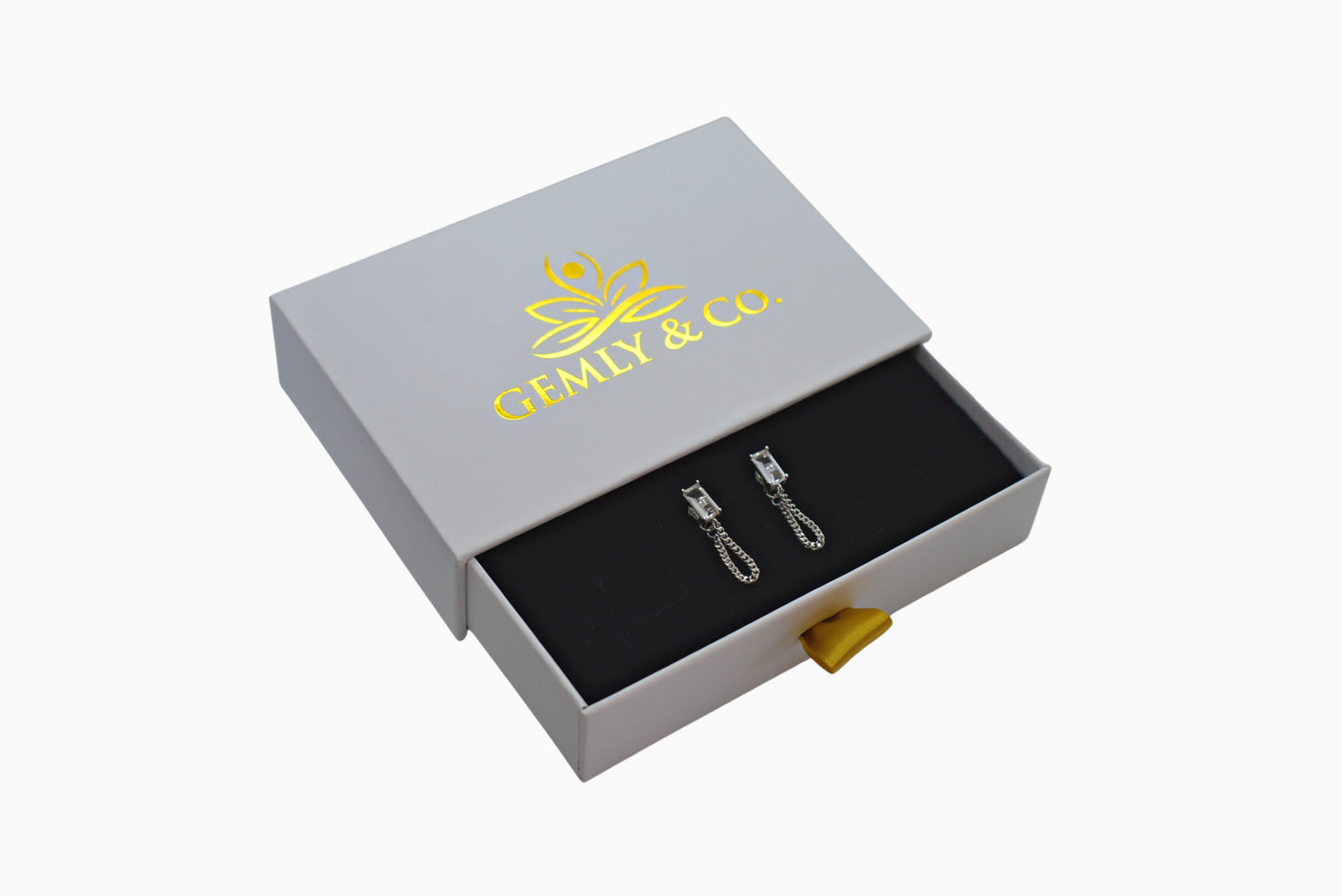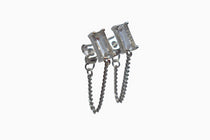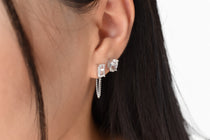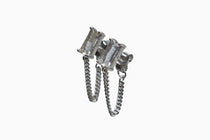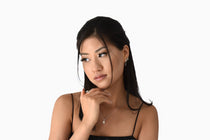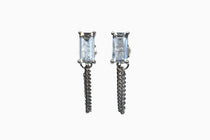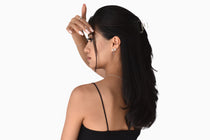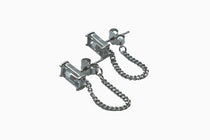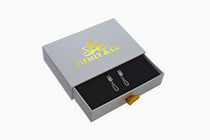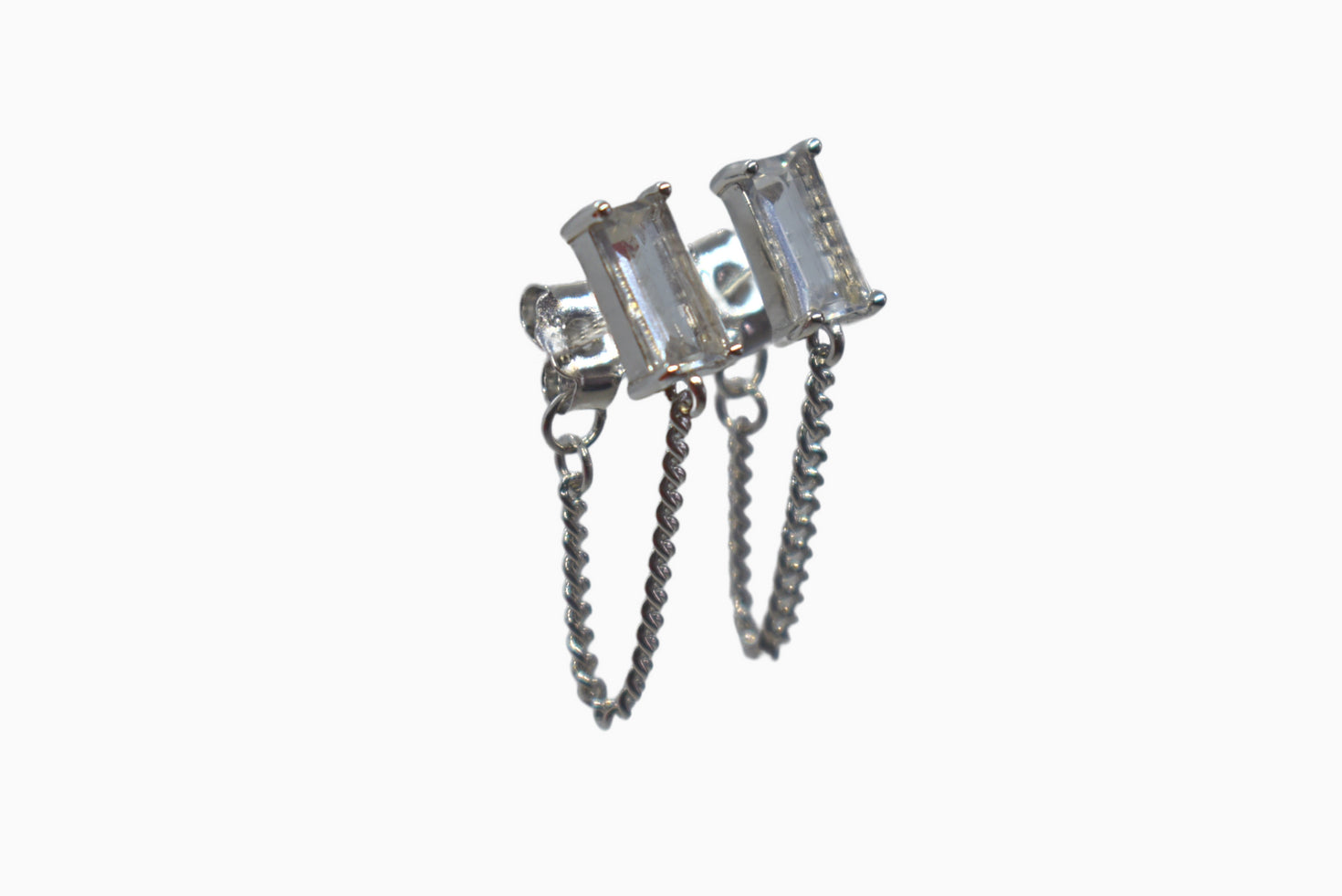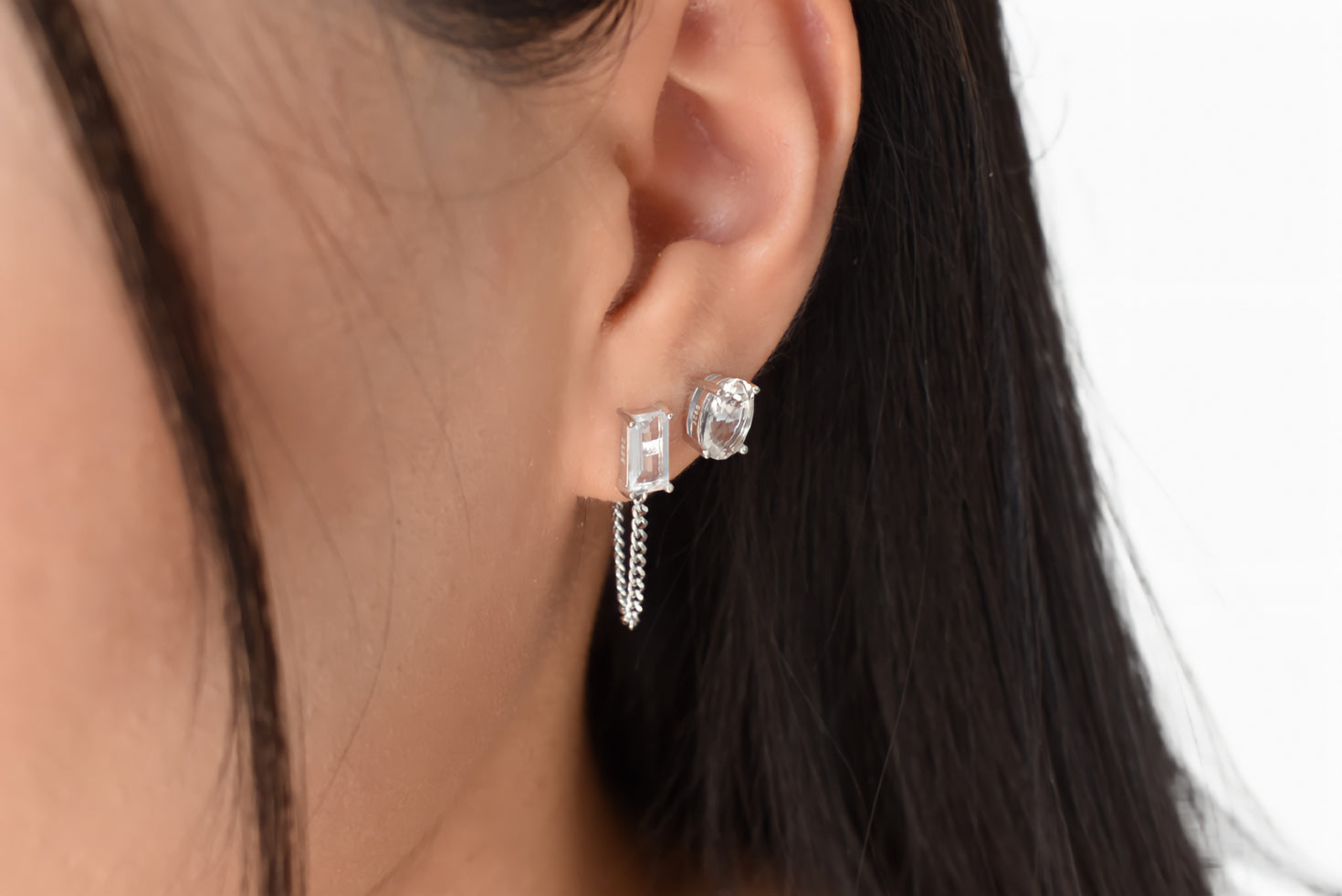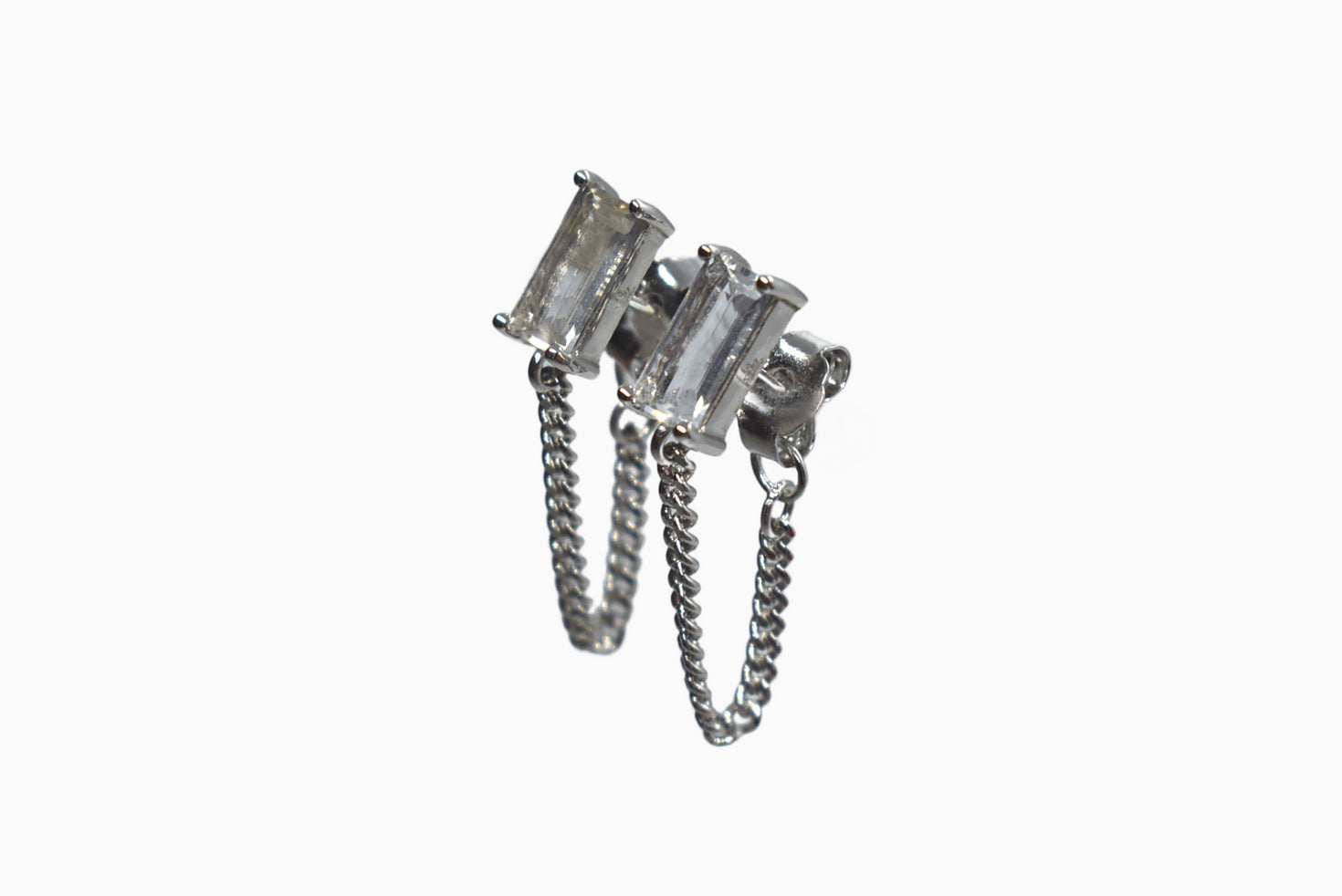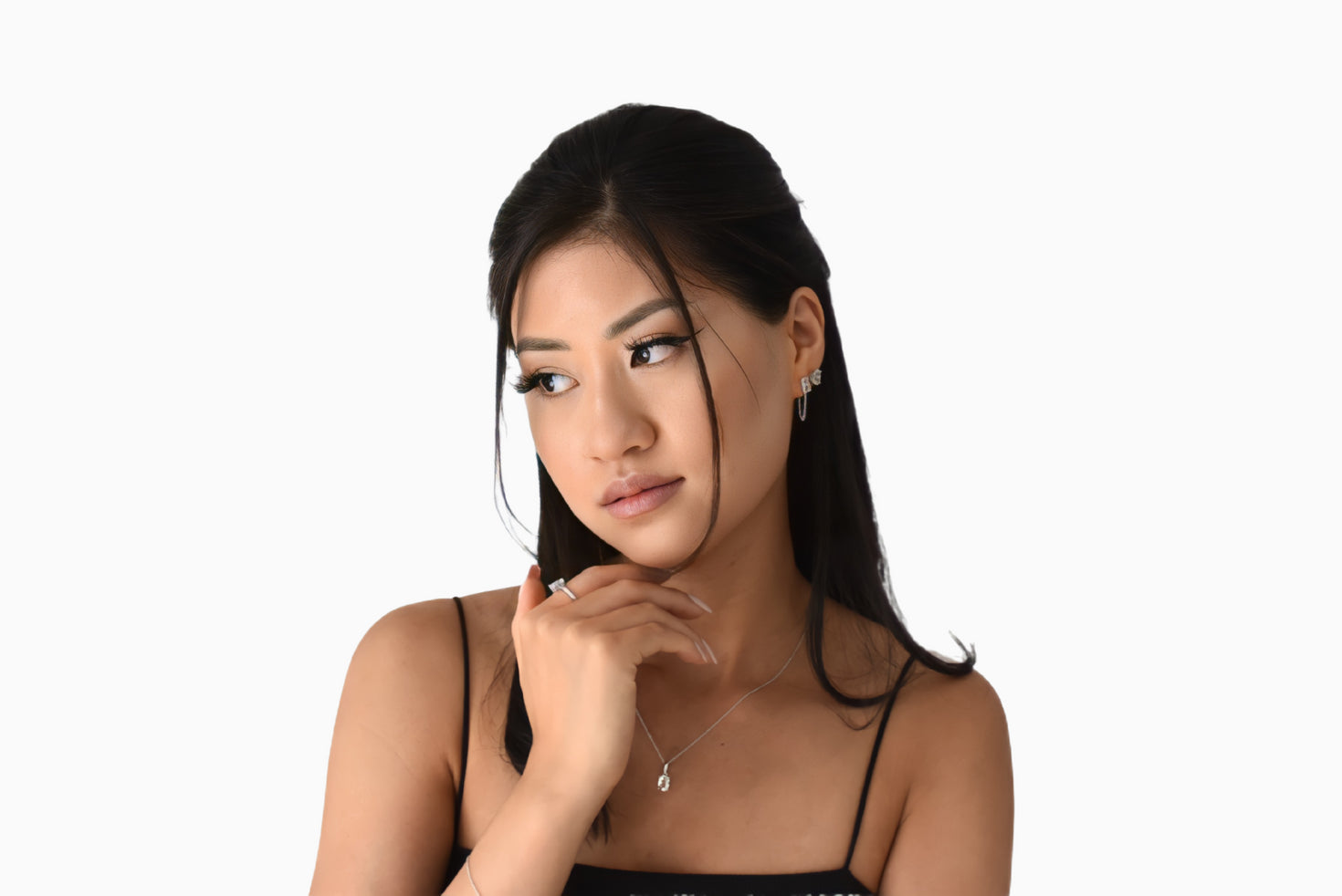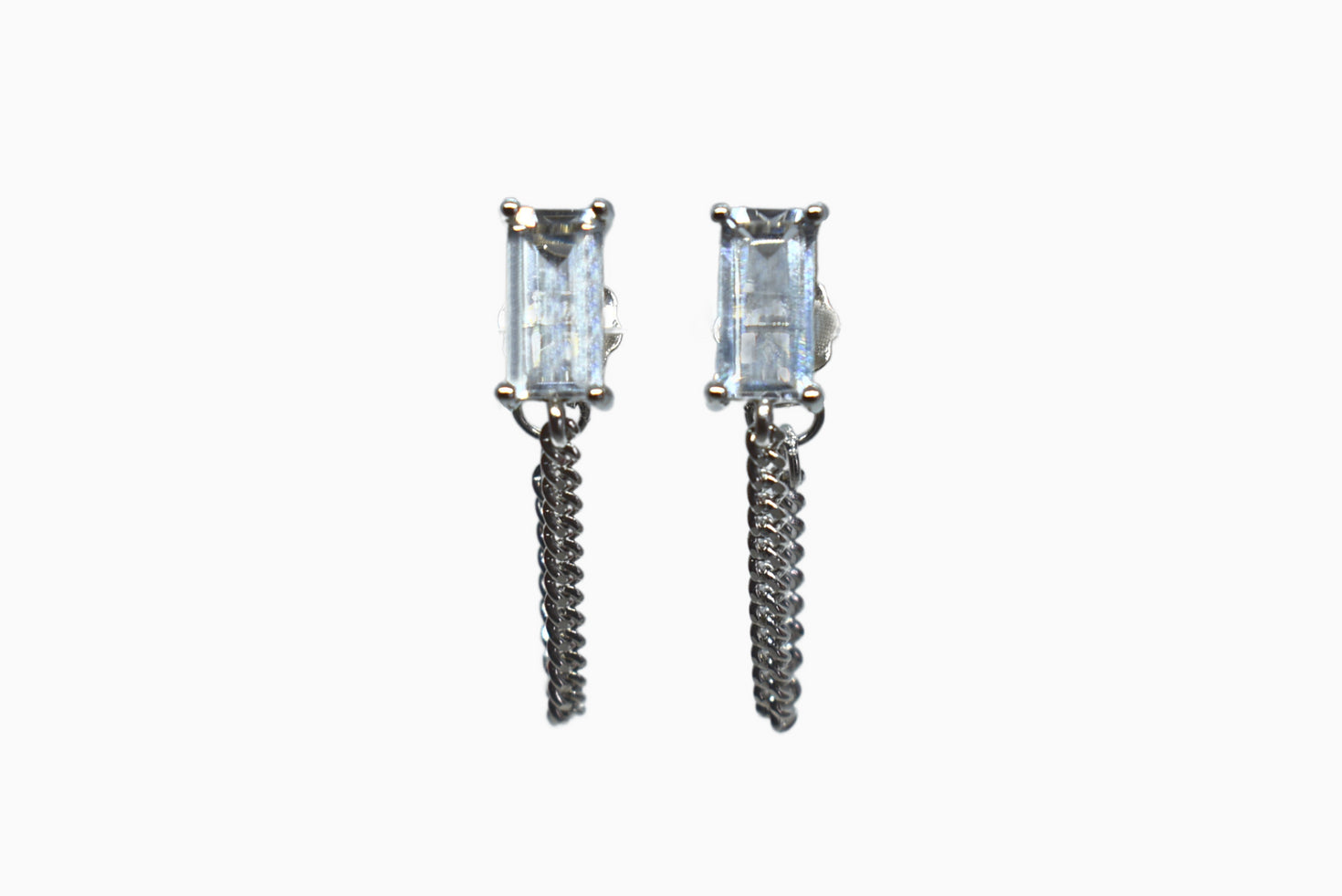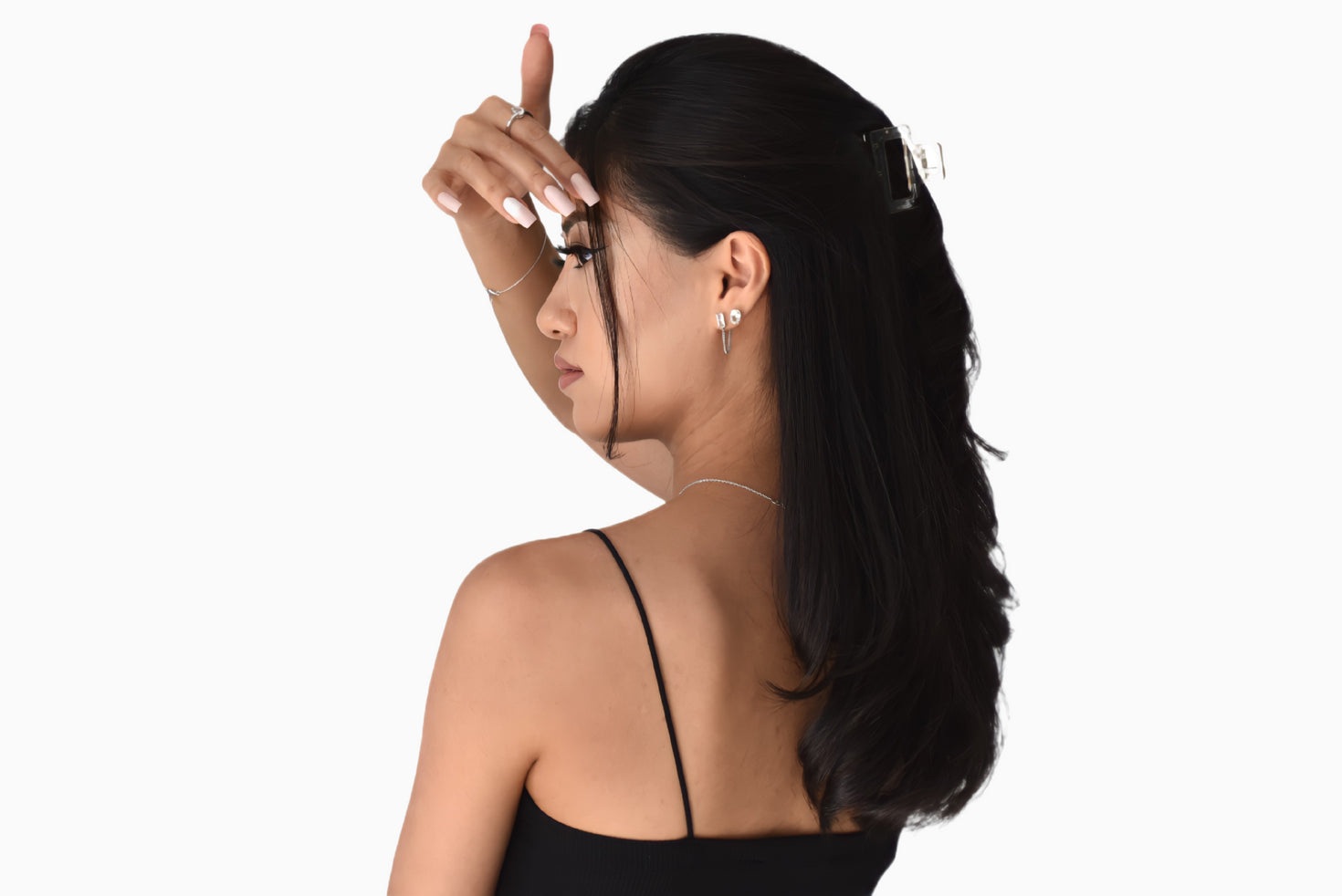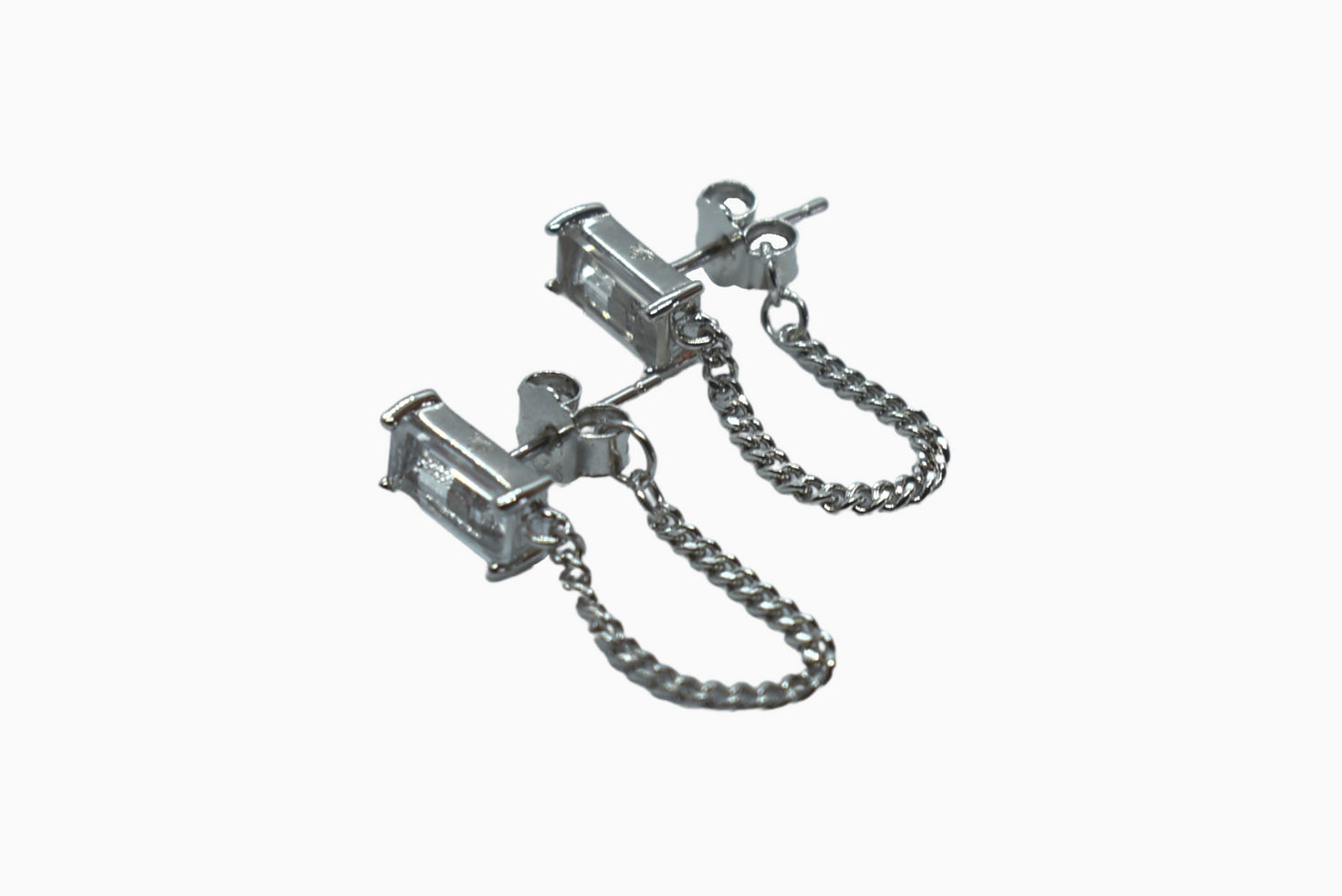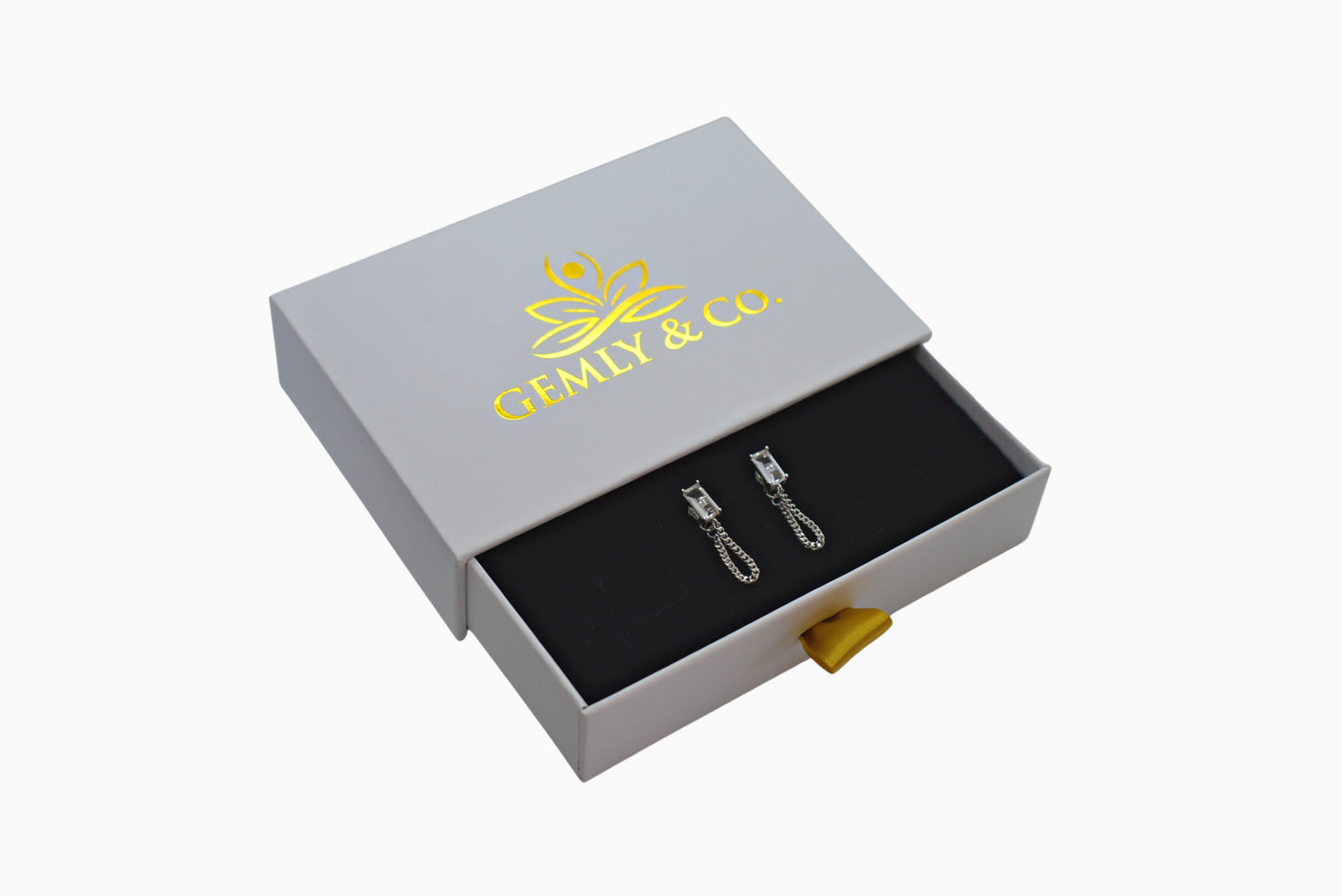 PRODUCT INFORMATION
Important note
What GEMLY & Co. stands for
Packaging
Jewelry Care
PRODUCT INFORMATION
Elegance, rarity and sophistication are yours with these sparkling stud earrings that you surely don't already own in your jewelry collection. It is a perfect way to keep up with the latest trends and add meaning to your everyday look. It is a real eye-catcher in every ray of light, which will be the envy of all others.
The name of the collection Ameya अमेय is an ancient Indian Sanskrit word meaning the immeasurable, the infinite, the incomprehensible.
If you are struggling with life's challenges or negative patterns are keeping you stuck, powerful rock crystal will give you the strength to face life's obstacles. Rock crystal stores energy, regulates and amplifies it, and transmits it over long distances. It is the perfect crystal if you are looking for some balance and harmony in your life. Because you deserve to be radiant, confident, and feel at peace with the world!
You can find more detailed information about rock crystal here.
DETAILS:
Gemstone: Rock Crystal
Karat: 0,85
Size: 4x8mm
Form: Baguette, brilliant cut faceted gemstone
Origin: Madagascar
Colour: Clear and colourless
Earring and chain: Recycled 925 Sterling Silver with 2.5 micron Rhodium
Weight: ca. 1,90g
Chain length: 30mm

Important note
Gemstones have been used for thousands of years by various cultural peoples of the world and have become increasingly popular in recent years. However, the effect of natural materials is not verifiable due to the lack of scientific data. Therefore, they do not replace any therapeutic, diagnostic or medical treatment.
Nevertheless, it can definitely be seen as a beautiful piece of jewelry!
You can find more information about gemstones here.
What GEMLY & Co. stands for
Packaging
The vision of GEMLY & Co. is to remain as sustainable and environmentally friendly as possible, which is why all orders are shipped plastic-free, recyclable and climate-neutral with DHL Go Green.

Therefore, if you select multiple pieces of jewelry, they will be packaged together as a set (when possible) in the same jewelry box to use as few packaging materials as possible. However, if you would like to purchase something for yourself and someone else, feel free to let me know as a note in the check-out if you like to have certain pieces packaged individually.
If you would like to add a personal handwritten note, or if you would like to see a packaging video on TikTok for your order, feel free to leave me a message as well.
Jewelry Care
With the following golden tips, you're guaranteed to help your jewelry become your forever companion:
Don't put your jewelry back on until 5 minutes after using creams, sunscreen, makeup, hairspray, perfume, and disinfectant.
Avoid swimming in chlorine and salt water or going to the sauna with your gold pieces.
I recommend you take it off before showering/bathing, as soap and shampoos can attack the gold surface.
Please also avoid sports activities that make you sweat, as gold is sensitive to salty skin.
It is best to clean it only with warm water and mild soap.
Avoid detergents or ultrasonic cleaners, as these can harm gemstones.
Always dry your jewelry well after it has been in contact with water.
After a long time, silver can usually "tarnish" and cause a sulfide layer. However, you can use the included jewelry care cloth to polish it back up like new.
Store your gemstone jewelry in the beautiful GEMLY & Co. box in a dark and airtight place when you're not wearing it, and avoid contact with other jewelry to protect it from scratches.

YOU MIGHT ALSO LIKE
WE ❤ & CARE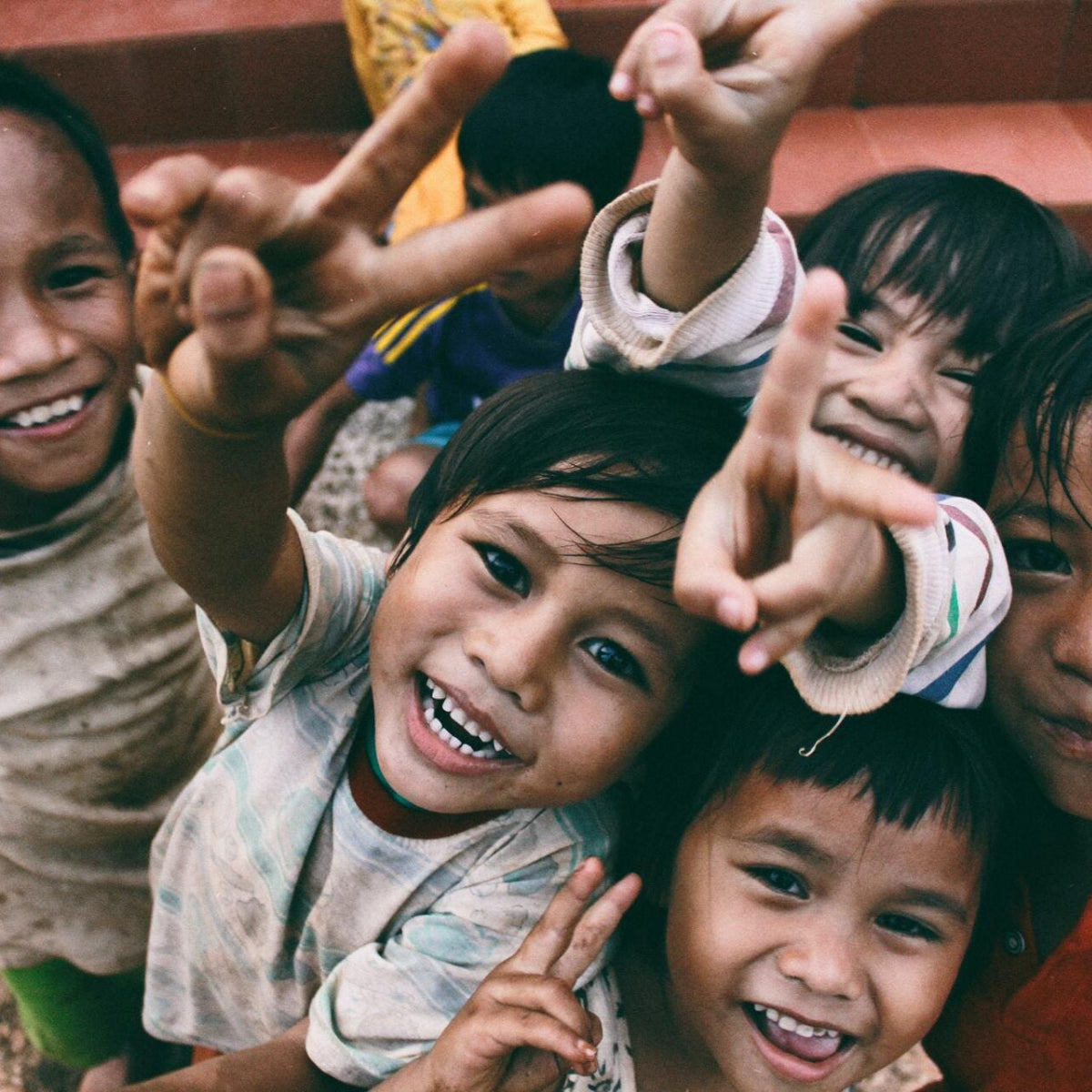 Profit is not everything, for this reason GEMLY & Co. donates monthly to Plan International 1 € for each order placed.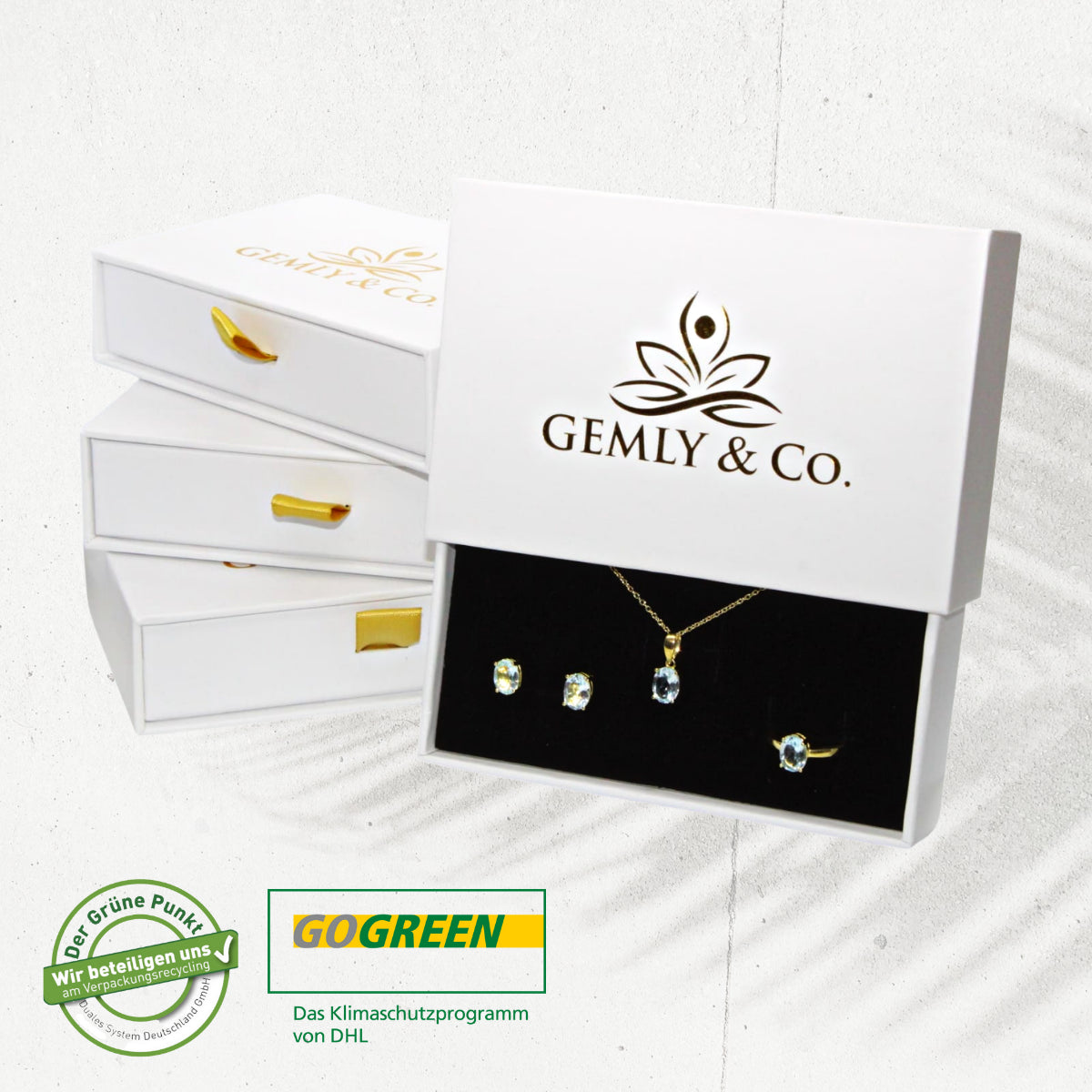 Sustainability and ethics are of utmost importance, therefore our jewelry boxes and shipping materials are made of 100% recyclable materials.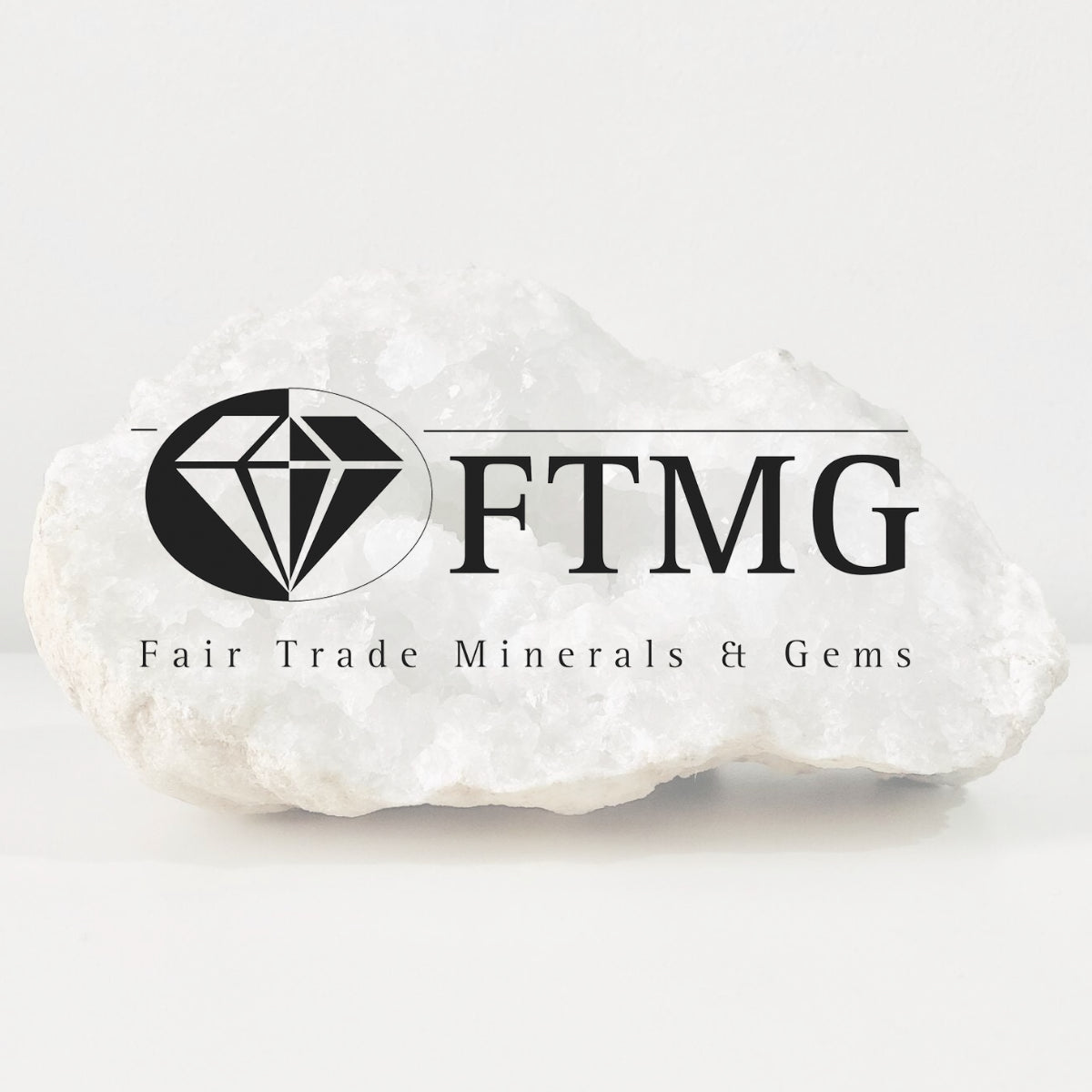 GEMLY & Co. is a member of the association Fair Trade Minerals & Gems e.V. to support the promotion of sustainable gemstones.